For Men wanting a more secure option.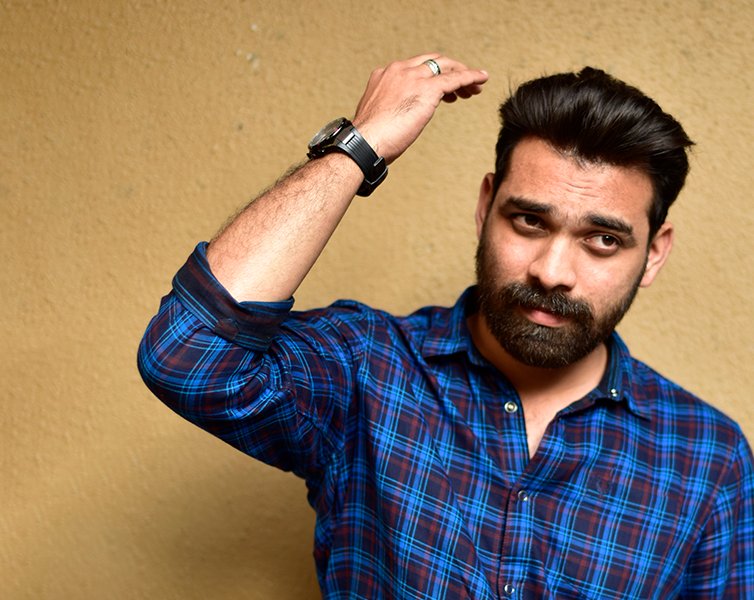 What are Stick-on hair systems?
A stick on hair system is one which is attached to the scalp with medical grade glue and tape adhesive.
The top of the head is shaved to create a smooth surface for sticking the non- surgical hair replacement system.
Are you the right candidate?
For a hair patch clip system you need to have enough hair in the front, back and sides (at least 1.5 to 2 inches) to attach the hair system.
A clip system is ideal for you if you are comfortable wearing it every morning and removing it at night.
A clip system hair patch is meant for those who are not comfortable shaving their head.
A clip-on hair system is meant for those in the beginning stage of hair loss.
A hair patch clip system is meant for individuals looking to add instant volume to their thinning hair.
Real Life Client
Transformations
Servicing of
Stick-On System
The first step is to remove the hair patch from your head. This is done by spraying solvent on the hair system so that the ultra- hold hair glue can come off easily.
Once the hair system comes off, your scalp will be cleaned and a thorough shampoo is done to remove all traces of glue.
The base of the hair system is first cleaned with solvent to remove all traces of tape or glue. Your hair replacement technician will then separately shampoo and condition your hair system and towel dry it.
Preparing the scalp for application
Once the scalp is clean, your hair will be trimmed and the hair that's grown below the hair system will be shaved to create a smooth surface for sticking.
Tape or glue is applied to the hair system and then stuck on your scalp. Finally your hair will be dried and styled.
Life of a Stick-on System
The life of a stick on hair system depends on the base you choose, the amount of hair in the system and how well you maintain it.
The thinner the base, the shorter is the life span, approximately 3 to 4 months. Thicker base will last 6 to 8 months.
Higher density hair systems last longer and vice versa.
What products are used to stick the hair system?
Medically approved ultra- hold glue such as walker lace glue< is applied around the hairline and the rest of the scalp to create a strong hold for the hair system.
The second option is to stick the hair system with hair patch tape such as walker lace tape.
Due to lot of duplication in India , we source our products directly from the companies who manufacture specialised products which are FDA approved and extremely safe for the scalp.
Our exclusive tie-up with Walker Tape and PPI Premiere Products Inc. both are FDA licensed, cruelty-free and vegan approved cosmetic manufacturer. All products are made in the USA.
They are very safe , used widely across the world by high-end brands.
Real Life Client
Transformations
Which one is right for you?
No shaving required.
No monthly servicing needed.
Can be worn and removed daily.
Cannot be worn during all activities like swimming.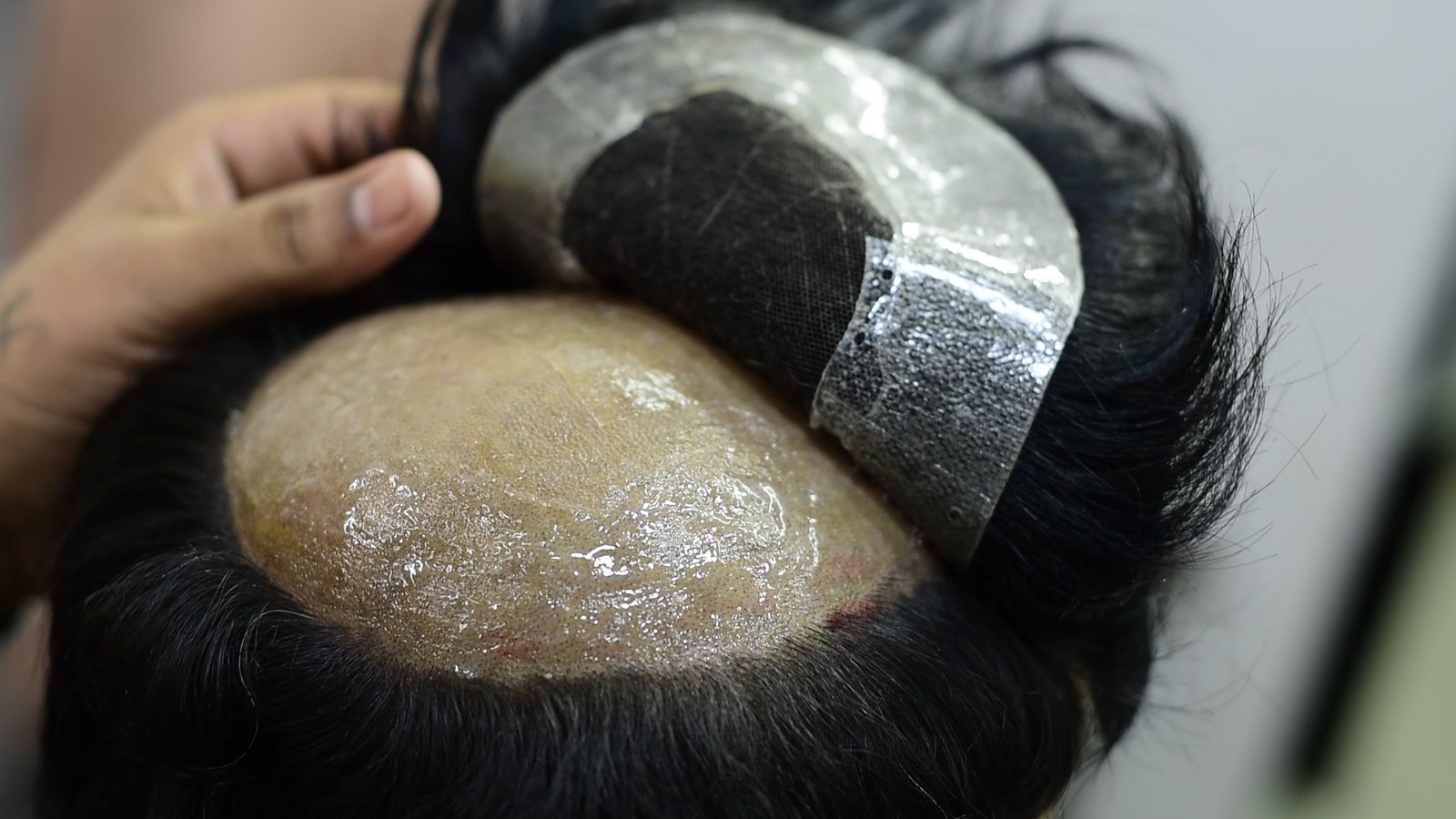 Top part of head needs to be shaved.
Monthly servicing required.
Remains stuck on the scalp 24/7 and cannot be removed daily.
Can be worn during all activities including swimming.
How do i order
my Hair System?
Book a consultation with us.
Visit our centre In Khar West.
Clear up all your doubts about the process with us in person
Your sample and mould will be taken.
After this, your order will be successfully placed!
For People not from Mumbai
Book an In-depth video consultation with us.
Take a video for the measurements of the hair loss area. We provide you with video resources to accurately take your measurements. Follow the steps, and send us your measurements.
Our team of experts will design the hair system based on your measurements and requirements. A ready-to-wear hair system will be delivered to you at the comfort of your home.
If you have purchased a Clip-on Hair System, it is ready-to-wear. If you have chosen a Stick-on Hair System, we will help you find an expert in your locality who can assist with the application process.
Is the base of the hair system breathable?
All our glue and tape hair replacement systems have a breathable base, hence, feel very light on the head as if you are not wearing anything.
Is it safe to wear a stick on hair system?
Yes, absolutely! We use only medical grade adhesives such as walker tape ultra- hold lace glue that do no harm to your scalp.
Can I wear a stick- on hair system without shaving my head?
No, we do not suggest you do that as we need to create a smooth surface to stick the hair system so it sticks properly on your scalp.
Can I swim, shower, workout with a stick on system?
Yes, a stick on- hair system is bonded securely to the scalp with ultra- hold hair glue so it can remain on during most activities such as swimming, exercising and during shower.
Can I sleep with a stick on hair system?
A stick on hair system remains bonded to your scalp 24/7 and cannot be taken off at night. So you can fully sleep with it.
Will anybody be able to tell I'm wearing a hair system?
Our glue and tape hair systems are available in ultra- thin base material that is completely undetectable when stuck on your scalp. Even someone sitting very close to you won't be able to tell you are wearing a hair system.
Consult with one of our hair replacement experts and gain more clarity about hair systems.